MICHAEL LESNIAK - @ Luv.it

Share the luv. Luv.It believes in the power of the people, the will of the masses, and brilliance of the crowd. Our vision is a public space of merchants and consumers engaging in constructive dialogue resulting in immediate rewards for everyone. Most of us have been friends for decades, enjoy travel and adventure, and share an appreciation for self-expression and true style.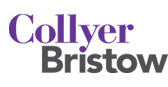 Collyer Bristow. From property to popstars, from airlines to artists, the lawyers at Collyer Bristow work with a wide range of businesses and individuals, advising them on challenges of all shapes, sizes and complexity. What our clients have in common is that they are looking for high quality legal advice delivered in an unstuffy way by people who understand what clients need.

Collyer Bristow LLP is a UK firm of solicitors with over 33 partners and about 140 staff. We have been around for over 250 years; fortunately things have changed somewhat since the days of quill pens. So have we.

Whilst our base is in central London, our clients come from around the country and indeed from around the world. Our international pages explain more about the countries where we have strong links. In 2004 we opened an office in Geneva, from where we can provide a range of commercial and private client services to our expanding client base in the area.



Alylee exists to promote you, that's it. Alylee is a free community for anyone who has passion for fashion and wants to share their creative dressing style with the world. At Alylee we believe that everyone is a designer/model in their own unique way. We created Alylee to cater to the designer/model within you. Individuality, uniqueness, quirkiness everyone has it in their own way, so come make that uniqueness your brand. Join the community and flaunt your style.
About FASHION MASH-UP: Our mission is to provide an open dialogue/forum on how to develop innovative solutions to become better business entrepreneurs. This workshop was developed as a platform to discuss the business of fashion and arts through the utilization of current business models and technologies. As a thriving epicenter of independent talents, 'FASHION MASH-UP" features local entrepreneurs, fashion designers, bloggers, retailers and techies in an effort to brainstorm and share new business solutions and to create an exchange network amongst peers in San Francisco's fashion and art community. 
Testimonials and quotes from previous presenters:
/ Thanks so much for letting me present last night - it was a great event! The Fashion Mash-Up Workshop was a wonderful and very educational night for me. I began to see right away the value of bringing together people in the local San Fransisco Fashion industry. From the skills and resources necessary for individuals in the fashion industry to promote themselves to the components of a successful fashion event (the significance of the venue being near and dear to me of course!), I learned a lot and met some truly interesting people. Thanks!  ~ Helen Belogolova @ Venuetastic
/ I very much enjoyed presenting at the FASHION MASH-UP yesterday. The audience was engaging and knowledgeable.  As the founder of VIZL, it was rewarding to see an audience of fashion professionals excited about using VIZL for social shopping.  I look forward to working with SFFAMA to bring technology, fashion and retail closer, as mobile and social networking become mainstream. Thanks! ~ Prosenjit Sen @ www.goVIZL.com

/ Thank you so much for inviting us to be a part of yesterday's Fashion Mash-Up Seminar. We didn't know quite what to expect and not being from the "fashion world" we thought we might be out of place. We couldn't have been more wrong! Owen Geronimo and everyone involved created a space for us to fit right into. Not only were we well received but the ideas, concepts and solutions discussed were fresh new takes on issues that pertain directly to the challenges that our business is dealing with as well. Thanks again. ~ Troy Rutt, True Power Inc @ http://truepoweriv.com/
/ Thank you for inviting us to SFFAMA's Fashion Mash-Up.  We enjoyed meeting you and loved your energy and passion about what you do.  We appreciated the time you afforded us to speak about our event. The guest panel was great and really informative. The attendees were lucky to have such an event to help get them jump started. We really enjoyed ourselves and thank you once again for the opportunity! ~ Angie & Charles Ansanelli @ Treasure Island Flea
COMING SOON: THE BEAUTY EXPO, PRET-A-PORTER SF, SAN FRANCISCO FASHION WEEK ™ 2011. Watch videos @ SFFASHIONTV  . JOIN SFFAMA. Read TESTIMONIALS.  View presentations: Branding Your Product With SFFAMA &
Pitch Your Product with SFFAMA