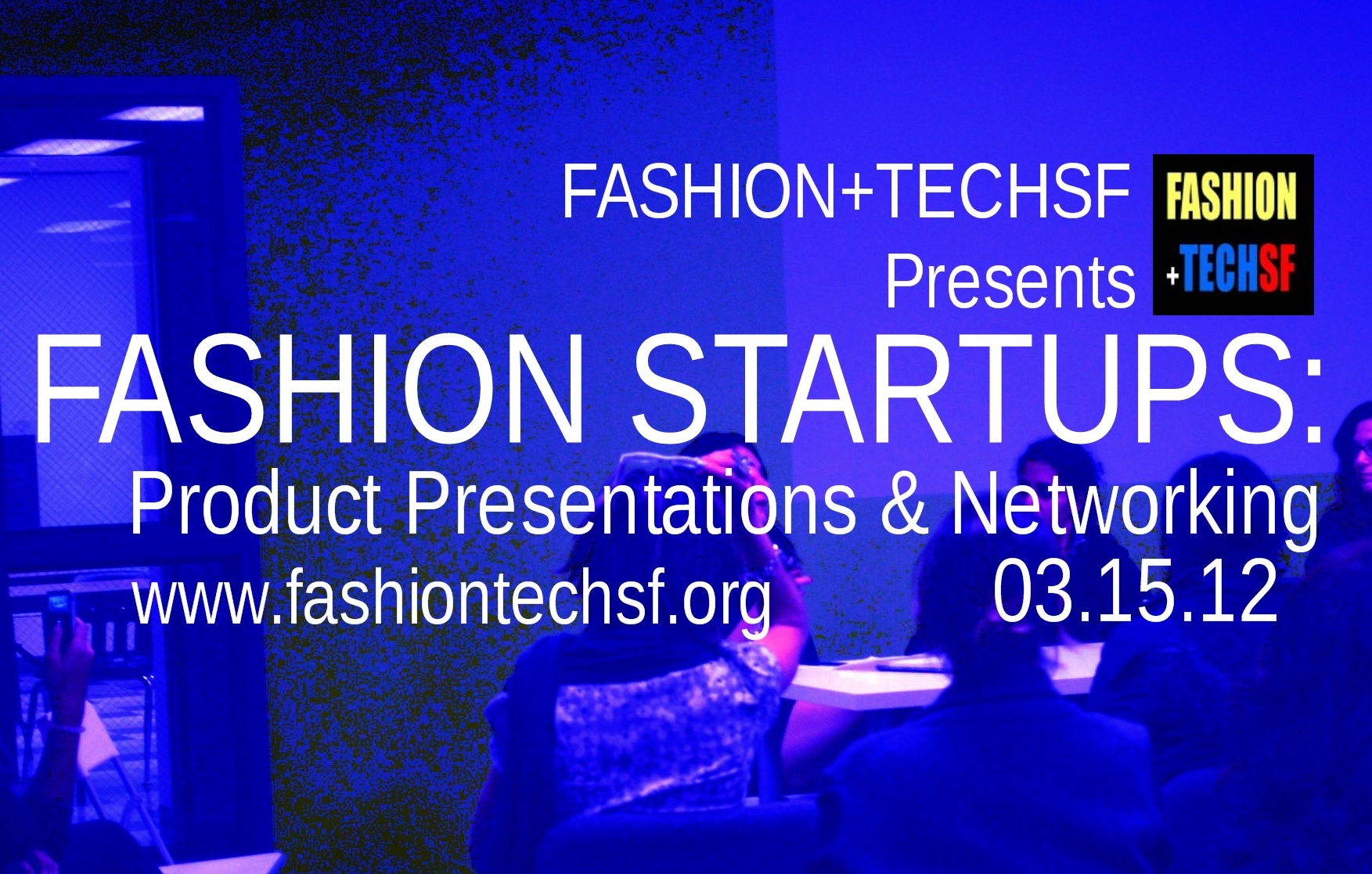 FASHION STARTUPS: Product Presentations & Networking

WHAT: FASHION STARTUPS: Product Presentations & Networking

WHEN: March 15, 2012, Thurs, 5:30pm

WHERE: Pigment Cosmetics, One Market Street #140, Studio 2, SF
Promote. Pitch. Connect.  
We connect fashion startups, app developers and retail entrepreneurs to human and capital resources.Find out what all the buzz is about in fashion and technology! Come learn about innovative new products and business models and the people behind them to accelerate your networking and business opportunities.
Present and promote your product. Get feedback. Get users. Get a fanbase. Get connected to an enthusiastic community of fashion professionals, entrepreneurs and resources.
PRODUCT PRESENTERS:
FASHION+TECHSF is the longest running monthly workshop and event series in the San Francisco Bay Area focused synergistically on building, promoting and educating the vibrant community of fashion and technology entrepreneurs, designers, developers, bloggers, business professionals, students, investors and numerous enthusiastic companies, schools, groups and individuals who share our vision of a world-class fashion and technology industry that is innovative, disruptive and uniquely San Francisco.  
Our mission is to create educational, social and business opportunities for the fashion and technology industries. In the past two years, FASHION+TECHSF has become the leading network for all things fashion and technology in the SF Bay Area.