Fashion Mash-Up Workshop 05/19/2011 from SFFAMA on Vimeo. [ Previous 'Fashion Mash-Up Workshop' 05/19/2011 with Julian Dash, Gerry Kelly, Bacca Da Silva and Indu Arora ]
TOPIC: MOBILE TECHNOLOGY AND FASHION APPS
DISCUSSIONS:
Why is it advantageous for consumer to utilize a mobile app?
How can the consumers benefit from these apps?
Why opt for virtual shopping versus going to a retail store?
How do you differentiate your product from others?
Who is your target demographic to buy or use your app? Why?
How can the fashion industry benefit as a whole from these apps?
How did you conceptualize this app? What is the idea behind it?
Do you think social media and/or mobile technology is the future of shopping or retailing? Explain.
// Product Presentation By: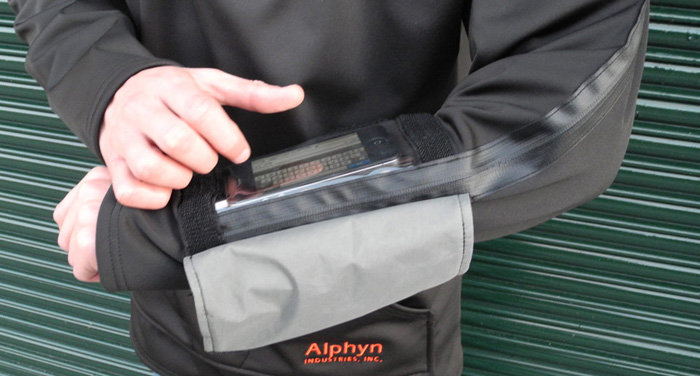 Our goal is to help our customers enjoy the full potential of 21st century technologies, and to create garments and products that serve multiple functions and address daily necessities. A T-shirt can be more then just a shirt if you begin the design process with novel fibers. All of our products are designed, developed and manufactured right here in the USA, using top of the line production and quality control methods to ensure that our products are manufactured with great care and are of the highest quality. The Alphyn Wearcom™ line really addresses the need of using the devices regularly and wearing them comfortably. We are also incredibly proud of our ЯGen™ Silver Armor brand, garments that are truly advanced at the microscopic level and protect the wearer from invisible but dangerous environmental hazards.
//  FEATURED SPEAKERS:
We're inspired by moments of brilliant fashion and style wherever we are, so we created Lookaroo to help capture, store, and share those moments quickly and easily. We also made it easy to organize and search inspirations so you can find your looks and styles for whatever you need.
Started by former owners of apparel brands who have a penchant for small labels and boutiques, Lookaroo is based in San Francisco, CA, but is happy to call the global community its home.
omgiluv.it believes in the power of the people, the will of the masses,and brilliance of the crowd. Our vision is a public space of merchants and consumers engaging in constructive dialogue resulting in immediate rewards for everyone.

Most of us have been friends for decades, enjoy travel and adventure, and share an appreciation for self-expression and true style.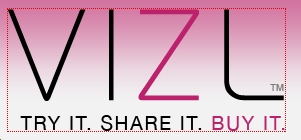 VIZL™ to capture any fashion item, coupon or sale while shopping. Just take a picture, note the store and price, and click "Remember" to save it. Share it with your friends and get instant feedback to make shopping fun!  Look for VIZL™ Tags (QR Code) on clothes, accessories, catalogs and even online. Scan the tag to wear the items virtually, compare different looks and, share them with friends for instant opinions. It's as if you are out shopping together. And, while you are having fun wearing and sharing, receive special offers from our retail partners.
We are a growing start-up - 6 years in the making - with almost 200 employees worldwide, at Wix.com, we offer a simpler, faster and better way to create Flash web content.  Our development is centered on the coast of the Mediterranean in Tel Aviv, with teams in New York City, San Francisco, Vancouver, and Berlin.  The San Francisco office encompasses the customer service, support and sales division of the Wix.com team as well as the Wix Gallery and Lounge and Wix Local. Our Offices are located in the heart of the Mission District.
// About 'FASHION MASH-UP'. Our mission is to provide an open dialogue forum on how to develop innovative solutions to become better business entrepreneurs. This workshop was developed as a platform to discuss the business of fashion and arts through the utilization of current business models and technologies. As a thriving epicenter of independent talents, 'FASHION MASH-UP" features local entrepreneurs, fashion designers, bloggers, retailers and techies in an effort to brainstorm and share new business solutions and to create an exchange network amongst peers in San Francisco's fashion and art community. Presented By: San Francisco Fashion And Merchants Alliance.
COMING SOON: PRET-A-PORTER SF, SAN FRANCISCO FASHION WEEK ™ 2011. Watch videos @ SFFASHIONTV  . JOIN SFFAMA.